Top Mobile App development services near you
We design, develop, deploy, and support elegant Mobile Apps for iOS, Android, and Hybrid cross-platform mobile devices.
Why Develop your Mobile App with Dotsur?
With most internet traffic coming from mobile devices, having a mobile presence is vital to keeping your users engaged and your business growing.
The first step to building your solution is to talk to the experts – The Dotsur team. With our vast experience in mobile app development, we know the ins and outs of everything from defining your needs to development and app submissions. 
At Dotsur, we are committed to providing you with the best advice for mobile app development to match your ROI goals.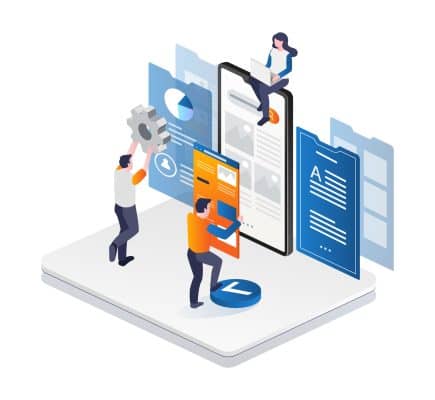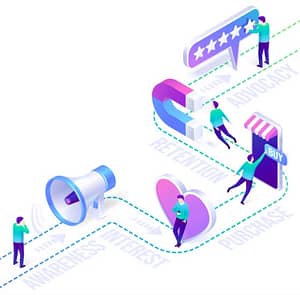 Mobile App development may be expensive. Find out if your idea is viable before you commit to building one! We make all the right questions, analyze your competition's strengths and weaknesses, and help you define a Minimum Viable Product to make a big splash.
Depending on your mobile app's target market, timeline, and budget, we determine the best platform to develop your app.
iOS apps (xCode)
Android apps (Kotlin)
Cross-platform (React Native, Flutter)
Clean, User-Friendly Design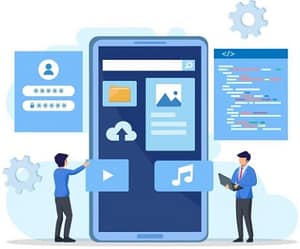 Our designers have a keen eye for elegant yet functional designs that will help your company provide your services and products effectively and win your customers' fidelity.
Our Work Speaks For Itself
Contact Mapping is a Philosophy, a System, and an App
Contact Mapping is a personal CRM created to transform the way you connect with people. It takes your business and personal relationships to the next level.
Kick-Off
We learn about your business and with our confidential and completely free app analysis, we'll help you turn your thoughts into actions and start the next chapter of your business!
Design
We look at particular details about the product to better understand the market it is going into. We study competitors in the market, revealing their strong and weak points; decide on an approximate style of the site or application and create the user experience. Putting designs together in the early stages of the project is crucial for validating ideas rapidly, iterating over them, and pivoting if needed, thus showing value quickly.
Release Plan
We build your app using the Agile Methodology, which helps reduce uncertainty through fast iterations: We define an MVP (Minimum Viable Product) and a roadmap for the app with a prioritized set of features in the order they should be released.
Build + Launch
Dotsur builds and tests the MVP and releases it to learn how it works for your customers. We learn from your users what features work and which don't to adjust the roadmap to always deliver the most value to the market. Given the flexibility provided by the Agile methodology, you can always pivot to get the most wanted features delivered to your customers.
Support + Governance
We make sure your app keeps up with evolution in technology and review it to ensure it remains fit for purpose, meets customer needs and regulatory obligations.
Our Work Speaks For Itself
Live Tracking Endurance Races Data
OpenSplitTime is a free resource built by endurance athletes for the ultra community. OpenSplitTime makes it easy to collect, store, and play with endurance event data.
Ask ahead! We will do our best to reply as soon as possible.