Digital Prototypes for start-ups
Get your business idea off the ground by building a digital prototype.
Building a digital prototype can be a great way to attract investment, hone your product, and bring your business idea to life.
Prototyping allows you to test, refine and improve a product before it gets into the hands of customers. It helps perfect new inventions, spot potential problems, and convey your idea to investors. Done well, prototyping is a highly effective way to launch a start-up.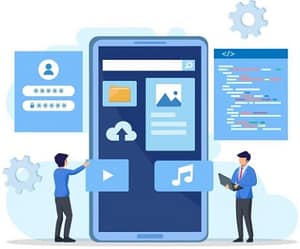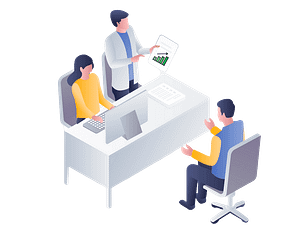 We ask all the relevant questions to understand your business and app idea, find out if you already did a market-fit analysis, and know your competitors and their strengths and weaknesses. We get the high-level business idea and transform it into use cases that we can use for the creation of the prototype.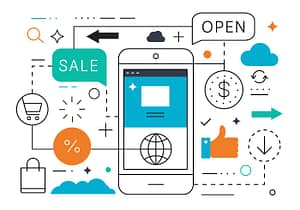 Wireframes are similar to the blueprints of a house. We will illustrate the different parts of the digital product (mobile/web/watch) and how the information will flow between views to test the underlying design concept. Wireframes are perfect during brainstorming.
3. High-Fidelity Prototyping
A realistic prototype that represents your app's functionality. Even though the screens are no more than images, most of the elements are clickable and actionable. It is the most suitable for businesses that want to verify all of the aspects of the future product before investing time and money in development.
Building an app is costly. Creating a low-fidelity prototype can be used to do market analysis surveying prospective customers about the new product and its benefits. 
What you learn from this experience can be used to refine the product design and decide if it is a viable idea.
Fail Early and Inexpensively
Through a prototype your company can explore the problem you want to solve, come up with a variety of solution ideas, decide how to turn your ideas into a testable hypothesis, create a prototype to test the hypothesis, and test the solution with prospective customers. 
By producing a prototype, you can prove the feasibility of your idea and gather initial user feedback. This will increase the chances that your idea will be funded, as investors will be able to assess the value of your product with higher accuracy.
Just Create Better Products
Creating a digital product that results in deep user engagement is a challenging task. Utilizing a high-fidelity prototype to test your ideas, gather user feedback, and consolidate requirements will help you develop a product that fits the market and is bug-free and enjoyable to use.
Ask ahead! We will do our best to reply as soon as possible.